The Golden Lion Pub
Is a "Real English Pub" in the heart of Århus.
At The Golden Lion Pub, you'll find an exciting range of beer, cider, whiskey, rum and all manner of beverages to suit your taste.
We constantly update our drinks menu's to maintain an exciting mixture of favourites and the new.
So if you are in search of liquid refreshment, you are sure to find something to tickle your taste buds!
Of course, you can get a regular pint of ice cold Carlsberg Pilsner too. Afterall, Carlsberg is probably Denmark's most famous export to England.
But then again.... if Carlsberg did pubs...they would probably be like The Golden Lion 🙂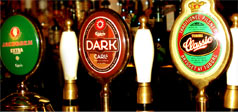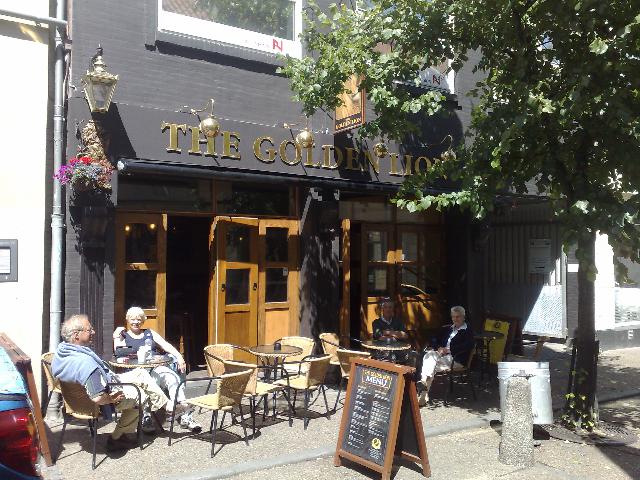 You won't be disappointed
The Golden Lion is also the only place in Århus to find real British pub food.
So why not relieve those hunger pangs and indulge yourself with a traditional pub food classic.
Have you ever tried real British Fish & Chips, Bangers & Mash, Homemade Steak & Ale Pie, Chicken Tikka Masala or Lamb Madras?
Whether you have or not, we're sure you won't be disappointed. Our pub food is mostly homemade and we try to use fresh local ingredients whenever possible.
For example, our famous thick cut chips are hand cut daily, from fresh potatoes and our homemade pies are lovingly prepared using traditional British recipes.
What's Going On?
Apart from the great food, beer and spirits on offer, there is never a dull moment at The Golden Lion.
Pub Quiz, Karaoke, Bingo, Darts, Student Night and Live Sports to name but a few of the goings on.
Read More...
Live Sport
With two big screens and four TV's. We can show up to 5 different matches at the same time.
If it's sport you are looking for. The Golden Lion is the best place in town.
Read More...
Hungry?
You would be if you knew just how tasty the food is at our pub.
The Golden Lion does the best, Fish and Chips, Homemade Pies, Indian Curry and British "Pub Grub" in Denmark.
If you haven't tried it yet, you don't know what you're missing!
Read More...
Follow us on Facebook